Sleepy Hollow Farm offers some of our best short stirrup and show ponies for off farm lease with your trainer. Often it is beneficial for a child to lease a made pony that they will outgrow in few years to gain their confidence, give them mileage and have the opportunity to compete and learn on a made pony that may be too expensive to purchase. Many children lease their first small or medium to gain confidence and to be sure they are truly dedicated to having a pony, and then go on to purchase a large after learning on the small or medium confidence builder. Check below to see if their is a pony that piques your interest. Even if it currently on lease, ponies return every year or two and may be available in the near future. Feel free to contact us at any time.
Click any pony's name or picture for more information.
[Available Ponies for Lease] [ Leased Ponies ]
The PickPocket
Bombproof Toddler and Baby Beginner Mini Stirrup Pony for Lease/Sale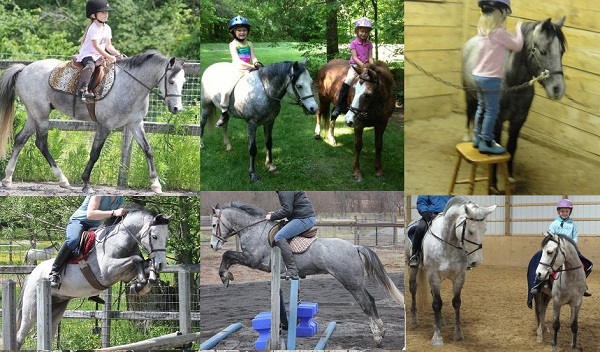 The PickPocket
Bombproof Lesson, Camp and very small child's Mini Stirrup Packer 12.1+h Grey Welsh Cross Gelding

Perfect Leadline, Mini & Short Stirrup Pony
Quiet, patient and steady, excellent confidence builder for toddlers,the very young, or timid child who needs the pony who is never in a hurry with more whoa than go.
Available for lease or purchase
Annual lease at your trainer's facility- $4500

Beginner Lesson Video of PickPocket
Beginner Crossrails
Bareback backwards riding
Trot Lesson Advanced Beginner
Canter Advanced Beginner

For more inforation on The PickPocket lease/purchase please click here

Saint Frodo
Dead Dead Dead Quiet & Bombproof Lesson Large Pony Lease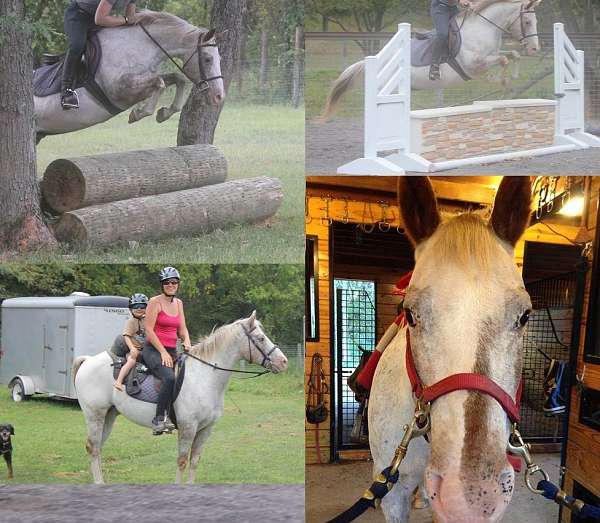 Saint Frodo
Available for lease Oct 2016
Bombproof beginner to advanced Short Stirrup, Pony Club and Lesson pony
Talented 8 yo 14.2h top of the line large pony gelding
Perfect for the rider who prefers slow and steady and calm. Patient and kind, Frodo is a fantastic saint of lesson pony. He prefers to walk trot and whoa. He canters with encouragement, Frodo LOVES to trail ride, take kids cross country, crosses water, bridges, cross ties, loads, trailers etc and is unphased by most hubub. He's a great party, camp and lesson pony and has been there done that and just sees no point in hurrying. Wonderful to build confidence on and practice transitions, posting, cantering, cross rails through 2'9, teach basic dressage and games.
For more info please read description on youtube below video
Frodo Videos:
Cross Country 1
Cross Country 1
Jumping no hands!
On the Flat
Over Fences
Bareback riding in halter
Crossing Water
Beginner Teen 1
Beginner Teen 2



Polka.Com
Been There Done That Event & Short Stirrup Pony for Lease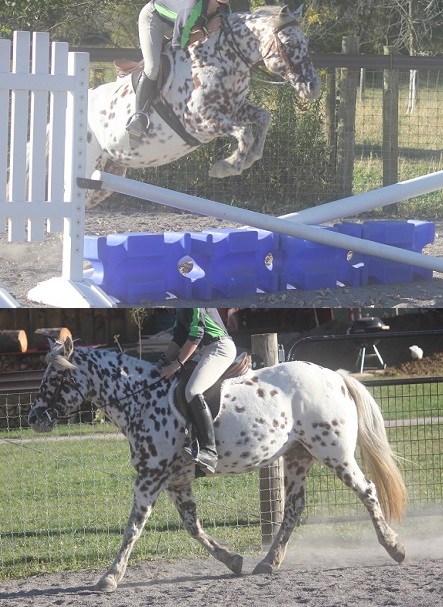 Polka.Com
Bombproof Lesson, Camp and Kids Event and Short Stirrup Pony
13.1h Mare
Polka Dot has been a part of our programs for years. She is a fantastic kids lesson and Pony Club pony! Loves to jump, carries any beginner w/t/c and crossrails, challenges the advanced beginner and intermediate child just enough to make them learn.
Available Oct 2016- Fall-Spring lease $1000.00
Possible purchase/long term/forever lease option
Polka.Com Videos:
Over Fences
On the Flat
Mother May I
Beginner Teen-rider loses balance and thinks it's hysterical!


Beezus
Toddler Proof Mini and Short Stirrup Pushbutton Packer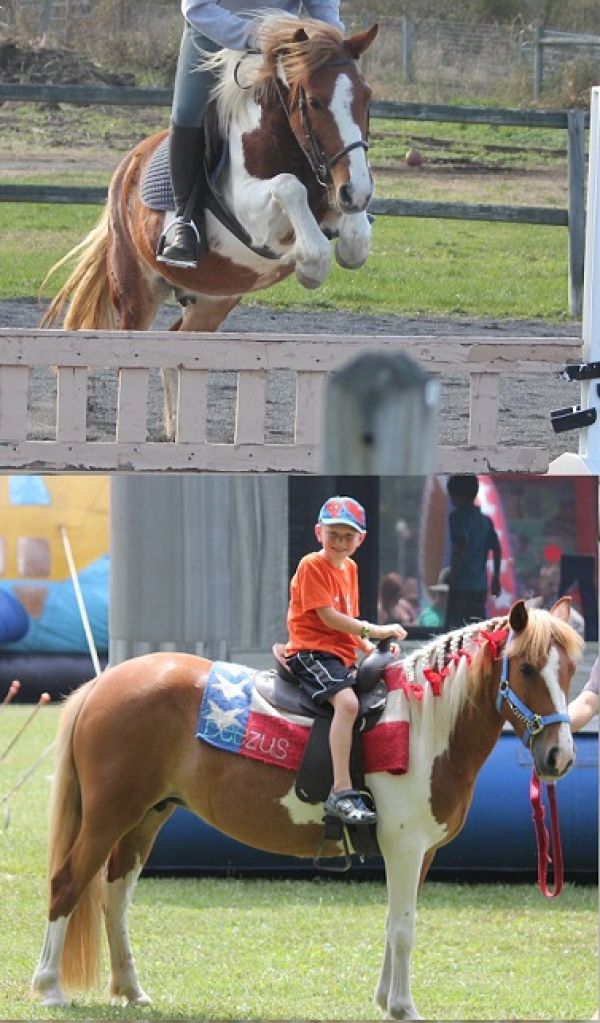 Beezus
Perfect Beginner Toddler/Small Child Pony, Patient Kind and BOMBPROOF
12.2h Paint Mare
Annual Lease- $4500
Available October 2016
Videos of Beezus
Beginner Child W/T
Beginner Child II W/T
Around the World Bareback
Mother May I
Over Fences
Over Fences II
Beginner Child bareback in field 2



Childrens Pony For Sale or Lease
The PickPocket

12.1 h Grey Welsh Pony Gelding
Perfect Leadline, Mini & Short Stirrup Pony
Quiet, patient and steady, excellent confidence builder for toddlers,the very young, or timid child who needs the pony who is never in a hurry with more whoa than go.
Available
Annual lease at your trainer's facility- $4500



Rumplestiltskin

12.1 h Grey/ White Welsh Pony Gelding
Champion Short Stirrup Pony
Patient and confidence building pony
Rumple will teach your child how to ride
Purchased




Knick Knack

11.3 hh Grey Welsh Pony Gelding

Purchased- Congratulations the Miley Family!
Chocolate Latte
12.2h Welsh x gelding
Purchased! Congratulations Meg! Enjoy Pony Club!


Champion Short Stirrup Children's Pony




Rikki Tikki Tavi

12.1 h Gray Welsh Pony Gelding
KidProof Mini & Short Stirrup Gorgeous Welsh pony with lots of show miles. Children and Judges Love Tavi!
Perfect made 1st show pony.

Currently on lease- Available Fall 2016


All leased ponies must have mortality and liability insurance upon leaving the property.

Understanding Horse Insurance

Whether a horse is purchased or leased for personal or business reasons, it represents a significant investment of time, money and resources. While no one likes to think about the potential for tragedy, horses seem to be prone to illness, accidents and injury. Should some peril befall your horse, nothing may ease the emotional burden, but wise planning can help reduce the economic impact.
Insurance policies are legal contracts between the underwriter (the company) and the insured (horse owner). While individual policies vary so much from company to company and circumstance to circumstance, it is important to note that each policy has its own terms, conditions and requirements, which may necessitate action from you, your veterinarian and your insurance company. To better safeguard yourself and your horse, follow these guidelines from the American Association of Equine Practitioners (AAEP):
-Read the contract thoroughly before you apply for coverage.
-Ask the insurance representative to explain any words, phrases or provisions you do not understand completely.
-Know your responsibilities. What is required should your horse fall ill, become injured or die?
-Understand any specific guidelines for emergency situations. A crisis is not the time to be trying to interpret your policy's fine print or to look for contact phone numbers.
If euthanasia is recommended, know what steps must be taken in order for a claim to be valid. Make a list of questions to ask your insurance agent or company. Define your needs. Comparison shop. Besides cost, buyers Common types of coverage available for horses include but are not limited to:
Mortality: Paid if the horse dies.
Loss of Use: Paid on a percentage basis if horse is permanently incapacitated for its intended use or purpose.
Major Medical: Like health insurance, offsets costs of veterinary care for catastrophic conditions.
Surgical: Policies that cover only specific procedures such as colic surgery.
Breeding Infertility: Covers stallions or mares for reproductive failure.
Specified Perils: Includes any number of things such as lightning, fire or transportation.
Permission for use is granted with attribution given to the AAEP and Bayer Animal Health